Advanced Problem Solving: Partnering to Create Organizational Transformation by Connecting Youth and Communities with Law Enforcement (CYCLE)
Course Provider: Police Training Institute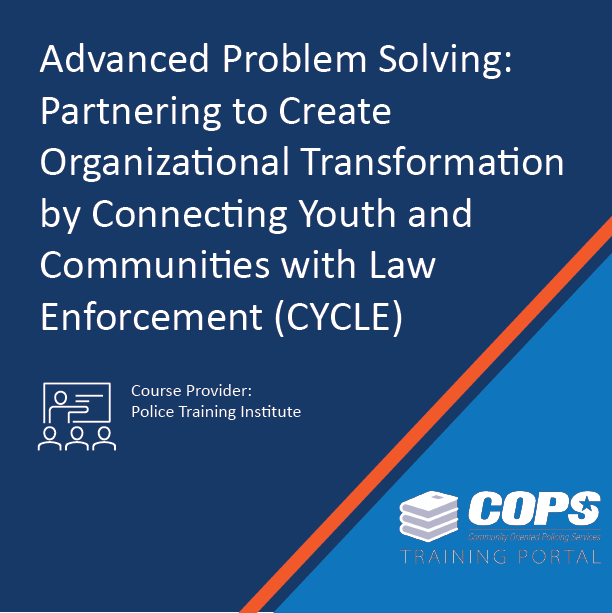 Course Description
Connecting Youth and Communities with Law Enforcement (CYCLE) Training is presented by the Police Training Institute of Fight Crime: Invest in Kids. This course will enhance law enforcement officers' understanding of the behavioral development of youth as it relates to de-escalating potentially violent confrontations with police. Officers and relevant public safety personnel will learn how to recognize the factors that impact the youths' likely response to interactions with authority in their communities, and provide tactical tools for officers to effectively defuse potentially life-threatening situations. It is also important for law enforcement to learn tools that help recognize unconscious biases and how to manage them.

About Course Provider
Police Training Institute aims to teach police officers how to de-escalate conflict effectively and have safe, positive interactions with at-risk young people.
Schedule & Registration
Please visit this provider's website to obtain information regarding course availability, scheduling and registration.