Every Officer is a Leader
Course Provider: International Association of Directors of Law Enforcement Standards and Training (IADLEST)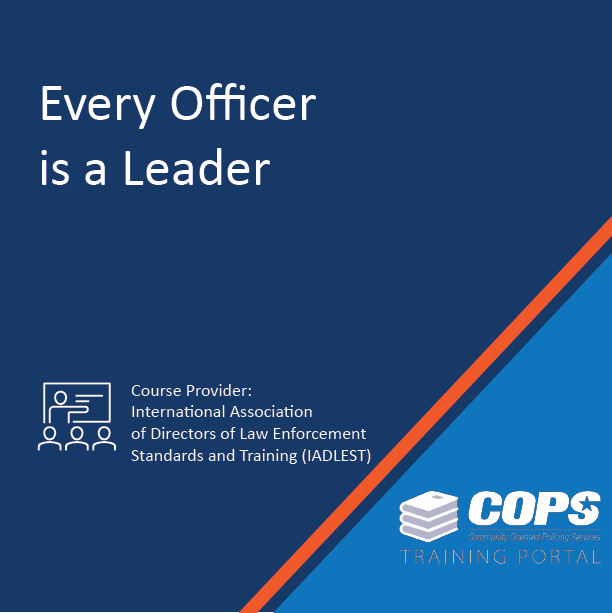 Course Description
"Every Officer is a Leader" Training Program is to train police officers in the development and mastery of sixty (60) research-based skills in five (5) areas of competence: Self-management, Interpersonal Communication and Conflict Management, Problem and Opportunity Management, Team and Organization Development, and Versatility Skills. Further, the project will enable officers (i.e. First line supervisors) to improve performance by engaging in the forty 40 Tasks and Responsibilities of Effective Leaders that most police personnel believe are important to perform, regardless of rank. Three separate curriculums and supporting lesson plans shall be developed: a line-officer curriculum, a train-the-trainer curriculum and an executive curriculum. All three curricula will be Nationally Certified by IADLEST through their National Certification Program (NCP).

Primary Audience
Line officers, trainers, and executives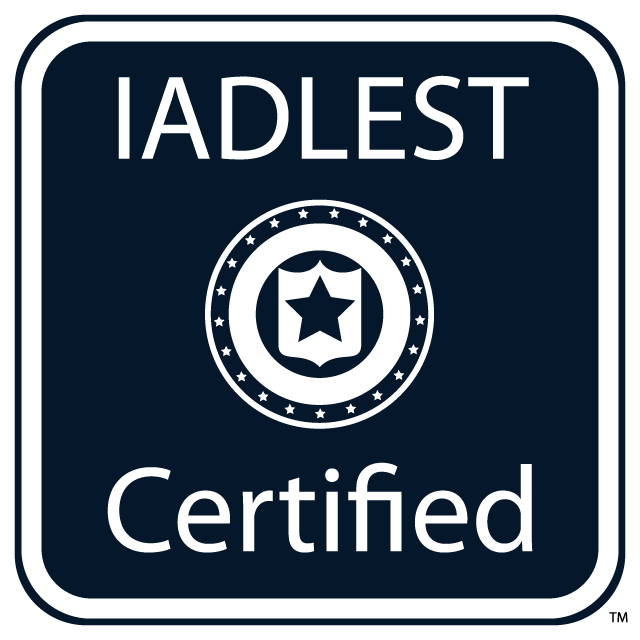 IADLEST Nationally Certified Course
This course meets the qualifications of the IADLEST National Certification Program.
About Course Provider
The International Association of Directors of Law Enforcement Standards and Training (IADLEST) is an organization that focuses on researching, developing and sharing innovative criminal justice ideas to assist states in establishing effective and defensible standards for employment and training of law enforcement officers and correctional personnel.
Schedule & Registration
Please visit this provider's website to obtain information regarding course availability, scheduling and registration.