Law And Your Community Program
Course Provider: National Organization of Black Law Enforcement Executives (NOBLE)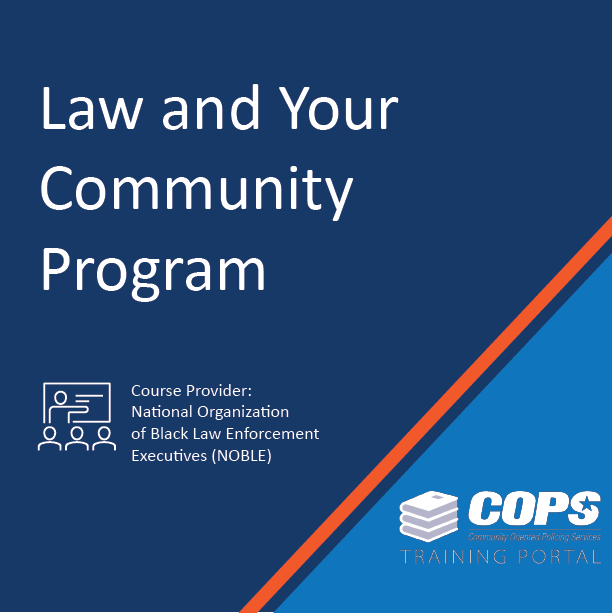 Course Description
The "Law and Your Community Program" is a nationally recognized hands-on interactive training program designed for youth ages 13 to 18 with the goal of improving communications with law enforcement officers and their understanding of their federal, state, and local laws. The training program also includes a train-the-trainer for law enforcement, a community training, and a 12-week school based curriculum.

Primary Audience
Youth; law enforcement; and community members
About Course Provider
The National Organization of Black Law Enforcement Executives (NOBLE) is an international organization committed to ensuring equity in the administration of justice in the provision of public service to all communities, and to serve as the conscience of law enforcement by being committed to justice by action.
Schedule & Registration
Please visit this provider's website to obtain information regarding course availability, scheduling and registration.