Onboarding Training for Cyber S.W.A.T
Course Provider: National White Collar Crime Center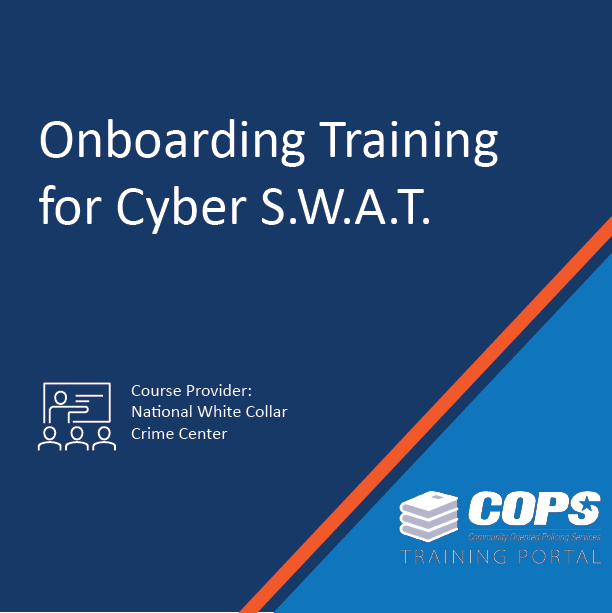 Course Description
This course requires participants to be an SRO at one of the selected pilot schools. Officers selected to participate in this training should approach this training with the ability to recognize the conditions that lead to crime in and engage high school students in finding solutions to correct and prevent these conditions. At the conclusion of the course, SROs will be able to operate the Cyber S.W.A.T. website and SRO portal; utilize Cyber S.W.A.T. materials to start and facilitate discussions with student participants on various topics covered in Cyber S.W.A.T. team meeting plans; oversee and support student projects for Cyber Safety Awareness Week; successfully use the Cyber S.W.A.T. reporting platform to record data; network with other pilot school SROs.

Primary Audience
This training is targeted to School Resource Officers (SROs) for schools selected to participate in the Cyber S.W.A.T. pilot program.
About Course Provider
The National White Collar Crime Center (NW3C) is a nonprofit organization that provides a nationwide support system for law enforcement and regulatory agencies involved in the prevention, investigation, and prosecution of economic and high-tech crime by delivering training in computer forensics, cyber and financial crime investigations and intelligence analysis.
Schedule & Registration
Please visit this provider's website to obtain information regarding course availability, scheduling and registration.