The Portal offers high quality eLearning courses and resources developed by organizations known for their expertise and leadership in law enforcement, community policing, and public safety. The Portal provides a convenient, no-cost platform for law enforcement practitioners and community partners to access interactive online training in emerging public safety topics and community policing. Work at your pace, according to your schedule – eLearning courses and resources are available anytime, anywhere. The Portal's library is always expanding and always free. Sign up now for complete access.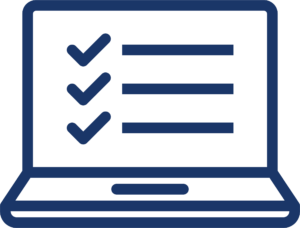 Are you an organizational leader seeking training resources to address the unique needs of your organization? There is no limit to the personnel within an organization who may benefit from the wide range of courses and resources in the Portal.  In addition to learners enrolling and completing courses independently, modules and resources may be used in ways that best meet the needs and goals of your organization. This could include accessing course resources in whole or in part to accomplish needs-based growth plans with individuals, to lead small group discussions, or to provide content for in-house, instructor-led training. Perhaps you'll identify case studies, scenarios, videos, visuals, and simulation-based activities within courses and resources that could supplement training or lead action planning within your team. Browse the library to view current offerings.
For eLearning courses, prior to receiving a certificate of completion, each learner will be required to attest to having completed the course fully. Learners are encouraged to ensure that they have adequate time and a suitable environment to devote their attention to the module(s) they intend to complete in any given session.
The Beat Podcast
Featured Episode