Tribal Oriented Policing Strategies Training: A Community Policing Approach to Reducing Crime in Indian Country
Course Provider: National Criminal Justice Training Center of Fox Valley Technical College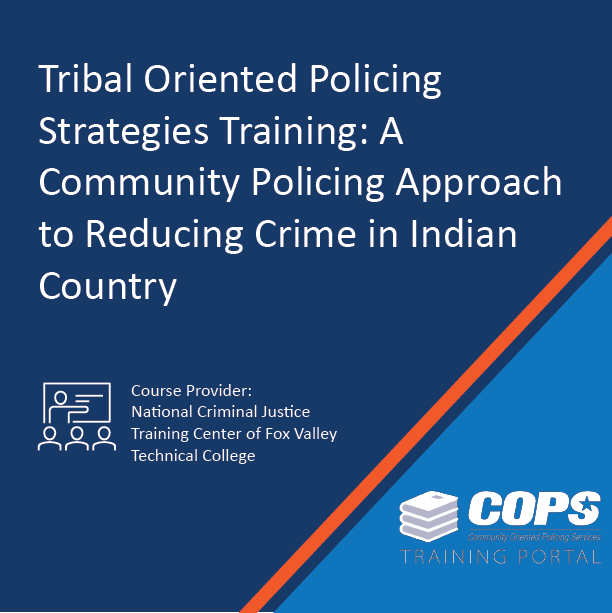 Course Description
Explore strategies to enhance collaboration between law enforcement agencies and the community to reduce crime and improve community quality of life. Practice working in organized problem solving teams to develop an action plan using community policing principles to address specific public safety threats in your community. Upon completion of TOPS, participants are able to:
Apply the core principles of community policing to address key community safety concerns
Develop action plans using information, tools and resources from the training
 Build collaborative partnerships to promote community trust in police and other agencies/organizations

Primary Audience
Law enforcement, court system personnel, emergency management, social workers, behavioral health and treatment providers, victim service providers, community corrections personnel, educators, prosecutors, community members, elders and other tribal partners.
About Course Provider
The National Criminal Justice Training Center (NCJTC) of Fox Valley Technical College equips criminal justice professionals with the right training and tools to affect lasting and meaningful change in their communities.
Schedule & Registration
Please visit this provider's website to obtain information regarding course availability, scheduling and registration.