Changing Perceptions: A Fair and Impartial Policing Approach
Changing Perceptions is a video-based simulation in which learners assume the roles of three different law enforcement officers in an interactive movie, make decisions for these officers and experience the consequences of their choices.  The program trains officers on the effect of implicit bias and gives them the information and skills they need to reduce and manage their biases. Additionally, by allowing officers to experience the same encounter from two perspectives (officer and possible suspect) simultaneously, this program provides officers an insight into the biases that some members of the community may harbor toward police and why those biases exist.
COURSE RUN TIME: 1 HOUR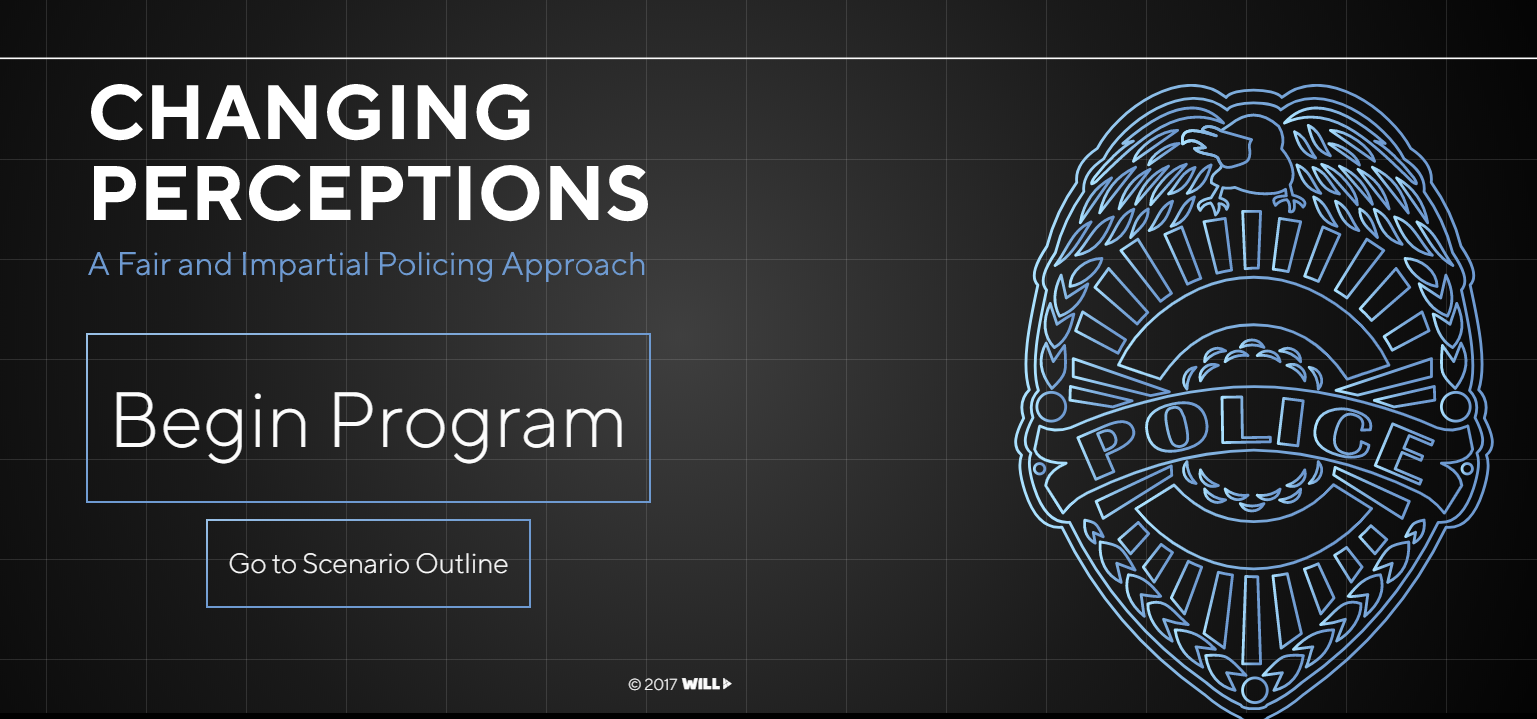 The primary aim of this simulation-based program is to define implicit bias, and to dramatize through interactive scenarios that policing based on bias can be unsafe, ineffective, and unjust. The opening video will serve as an introduction to the concept of implicit bias, while the three modules will focus separately on safe, effective, and just policing decisions and behavior.
This 3 module course takes an average of 1 hour to complete.
This tuition-free online training was developed by WILL Interactive and was originally supported by cooperative agreement 2016-CK-WX-K015 by the U.S. Department of Justice, Office of Community Oriented Policing Services (COPS).

Primary Audience
The intended audience is law enforcement personnel.
WILL Interactive is a US-based private company that develops online learning training simulations that confront the challenges facing the military, law enforcement, education, finance and healthcare fields.