Drug Identification and Recognition: Dissociative Anesthetics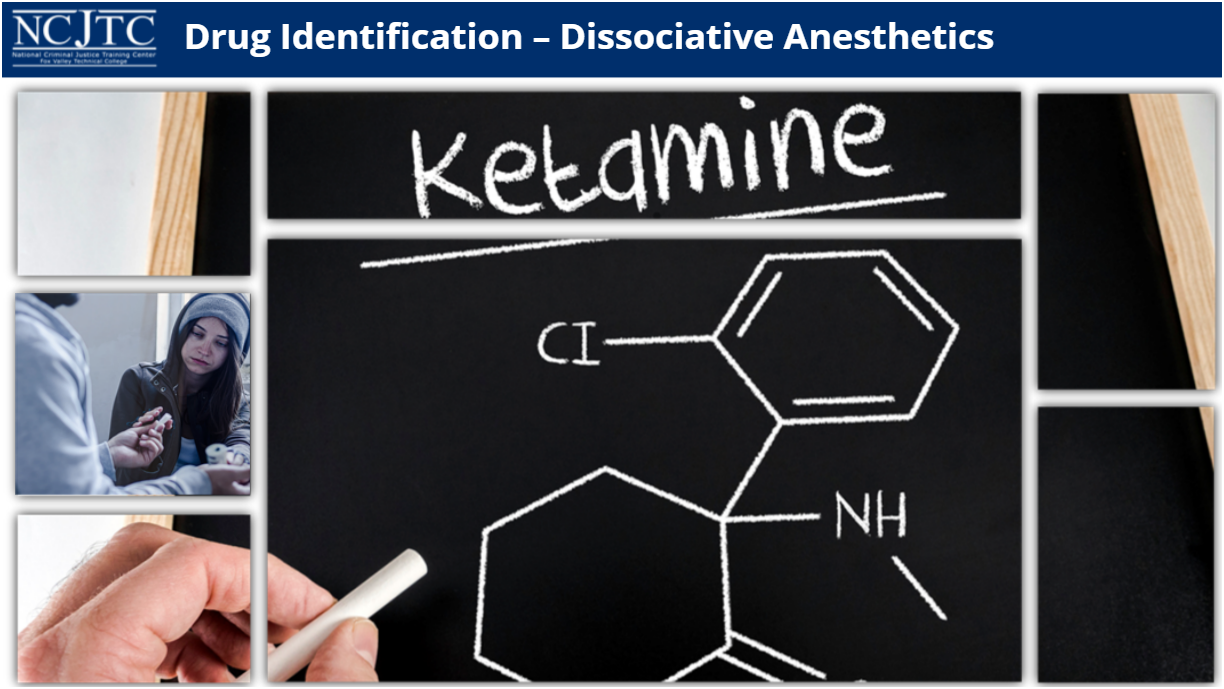 Arizona POST Approved Course
AZPOST Approval 22-349
AZPOST does not require the standard approval form for this course; however, if you would like one, please contact AZPOST directly at [email protected]
Course Overview
Dissociative anesthetics are a class of drugs that can make users feel detached from reality and their environment and distort how they see the world. These drugs can change the user's perceptions of sight, sound, taste, smell and feeling. They inhibit pain by cutting off the brain's perception of pain.
While exploring the chemical composition and physical properties of PCP as well as the dangers involved in the handling and manufacturing of the drug, the course also addresses the following on PCP and ketamine: methods of ingestion, associated paraphernalia, and common street names. Additionally, the content examines the physiological impacts, signs, and symptoms of overdose for both drugs.
Target Audience
Law enforcement, criminal justice professionals, service providers, corrections professionals, court system personnel, social workers, behavioral health/treatment providers, and other community stakeholders.
The National Criminal Justice Training Center of Fox Valley Technical College (NCJTC) is dedicated to equipping criminal justice professionals and service providers with the right training and tools to affect lasting and meaningful change in the communities they serve. As a leading national criminal justice training organization, we deliver quality innovative training, expert instruction, and technical assistance solutions for combating prevailing public safety and community challenges.