Postnatal Risks – How You Can Make a Difference
This course shows how an environment of substance use and drug activity can affect Drug Endangered Children (DEC) throughout their lives.
COURSE RUN TIME: 45 MINUTES
Check out the free CheckDEC app designed for iOS (Apple) and Android mobile devices in both English & Spanish. The CheckDEC app along with companion website www.checkdec.org is designed to provide help, hope and support for victims, survivors, professionals, and community members. Download CheckDEC by visiting the app stores or the CheckDEC website.
National DEC also provides both virtual and in-person opportunities to build capacity, increase knowledge and awareness, implement promising practices, develop skills, etc.…all to help professionals change the trajectory of children's lives. For more information about National Alliance for Drug Endangered Children training and technical support contact [email protected].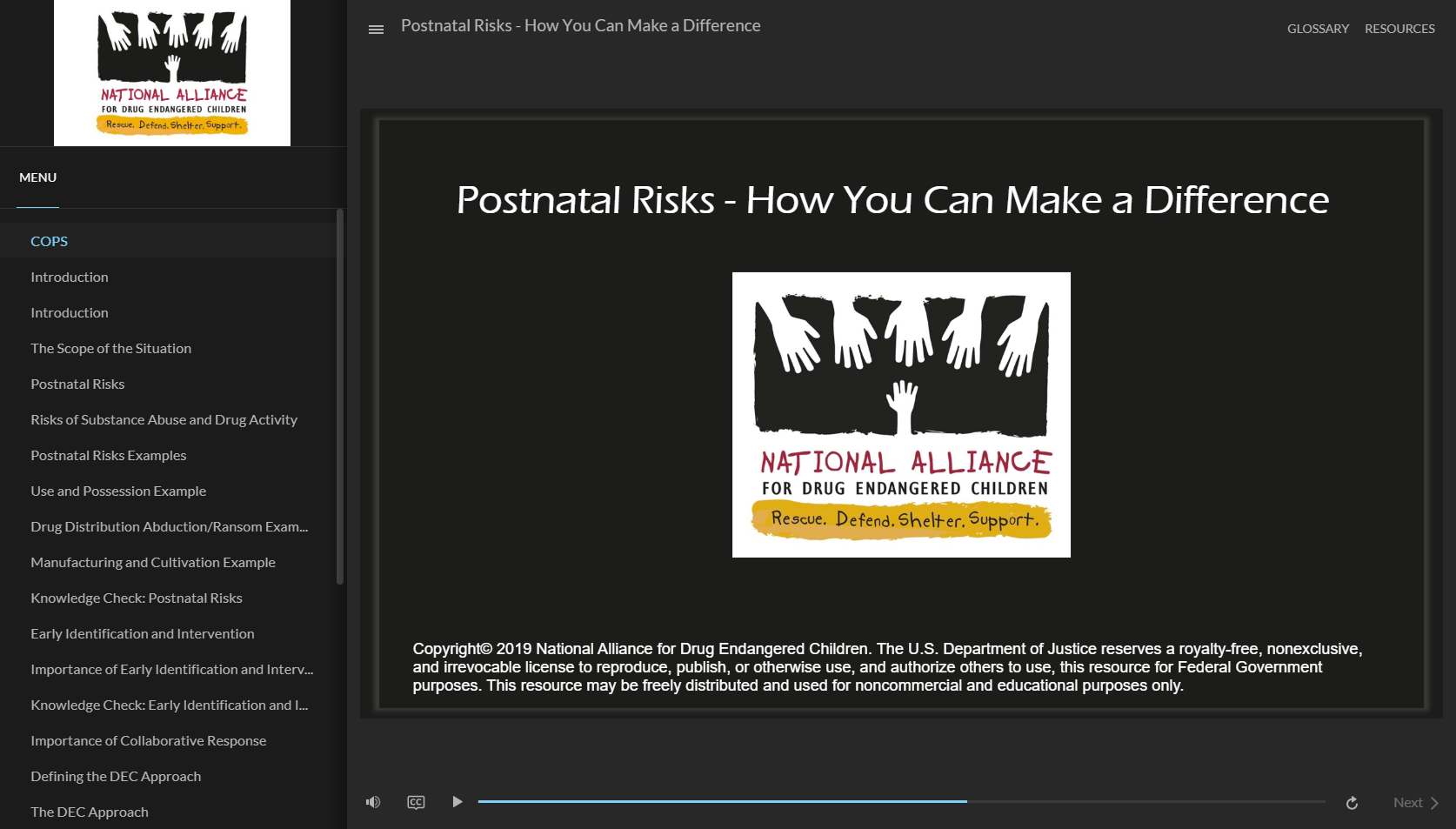 About This Course
This course describes how postnatal exposure to an environment where there is substance use and drug activity affects Drug Endangered Children (DEC) throughout their childhood and entire life. You will be able to recognize when a child is impacted and intervene as early as possible to maximize the child's potential outcomes. This course also explains how to use promising practices and DEC Protocols to sustain ongoing change and improve DEC outcomes. 

Primary Audience
Law enforcement, child welfare, medical, legal, education and first responders.
The National DEC exists to help make a difference in the lives of children who are living in dangerous drug environments.